PRO Zebra ZP450 Thermal Shipping Label Printer
Email to a friend
Bulk Pricing Discounts
* Price adjustments will be reflected in the cart.
| QTY | 2 | 5 | 10 | 20 |
| --- | --- | --- | --- | --- |
| % | 5% | 7% | 9% | 12% |
Product Description
Pro Package Includes: Zebra ZP450 Printer, 4-Pack 250 Labels/Roll Paper, AC Adapter, USB Connection, USB Cord, Driver, Installation Guide, Installation Support, 5-Year Extended Warranty
The Zebra ZP450 thermal label printer is a small, compact, desktop-size barcode shipping label printer that designed specifically to print UPS WorldShip thermal shipping labels. It also prints USPS 2-D data matrix "stamps". If you print a couple of labels a day or run a booming business shipping a hundred packages a day, the Zebra ZP450 printer will keep up and gives you reliable performance for a variety of other business applications. This Zebra thermal label printer is easy to install the ZP450 driver and maintain to keep in perfect working order. It also supports user-defined fonts and graphics.
The Zebra 450 printer is a direct thermal label printer and prints with no ink, this is it's biggest advantage. It uses thermal printing that utilizes no ink, but instead uses heat to 'burn' the images with high resolution 203 dpi (8 dots/ mm) into the label; with thermal direct technology, you will never need to refill ink or toner, which can equal big savings if you print a lot of labels!    
The Zebra ZP 450 high speed shipping label printer prints up to 5 inch/second (5 ips), which means it prints one 4×6" shipping label in 1.2 seconds. It is made with impact-proof ABS plastic and is designed to withstand years of everyday printing. It is the perfect choice thermal printer for Amazon FBA.
The ZP450 Zebra printer is a multi-functional printer that replaces the classic Zebra 2844 to print shipping labels, product labels, barcode labels, and inventory labels for other purpose. You can also upgrade to adjustable rails, which allow you to change the width of the label size, so you can use a different Zebra ZP450 label size and then the ZP450 thermal label printer is able to print a minimum of 0.75″ and a maximum of 4.25″ wide.
The Zebra ZP450 label printer conveniently harmonizes with your existing desktop setup or warehouse to effortlessly create shipping labels and other business barcode labels.  Connections that are included with the ZP-450 thermal printer are: parallel, USB, with an optional upgrade to Ethernet or Wireless, this type of flexibility and reliability, make the ZP-450 perfect for your business shipping labeling protocols. We provide these printers to many eBay Powersellers that say this printer is the best label printer for eBay. It is compatible with all of the programs that use Zebra's EPL and EPL II programming languages.
Multiple Paper-Type Support
The Zebra ZP450 thermal label printer supports roll thermal direct label paper loaded inside the printer, as well as, fanfold paper loaded from back. Many types of thermal label papers are supported, we recommend our brand paper, as we have tested and confirmed your printer works properly and include the test roll and a few extra labels to get you going!
As an added bonus, the ZP450 printer works with most FREE shipping labels provided by: UPS, FedEx and others in thermal shipping Zebra ZP 450 label size: 4×6″, 4×8" , etc. This feature alone, makes this the best shipping label printer for Amazon.
Seamlessly Connect With Popular Shipping Softwares:
This Zebra thermal printer is able to print shipping labels for: EasyPost, ShipStation, ShipWorks, Shippo, ShipWire, ShippingEasy, XPSship, UPS World Ship, Stamps.com, Endicia, UPS, USPS, FedEx, & DHL.
Easily Ship From The Largest Selling Platforms:
These Zebra thermal printers are supported by the largest and most popular online selling platforms, such as: Amazon FBA, eBay, PayPal, Etsy, Shopify, Poshmark, Walmart, and more!
5-Year Warranty Included!
We have over 25,000 satisfied, loyal customers, have been in business over 20 years, and expect to serve the Zebra printer market for at-least another 20. Being the online leader in Zebra thermal printers allows us to offer you a 5-YEAR WARRANTY!
Installation Support and Setup
Thermal Printer Outlet offers FREE 5-star US-based tech installation, support & training via phone, email, & remote-desktop.
If you have any difficulty setting up Zebra ZP450 driver and connecting your printer to your computer, please contact our technical support so that we can help you with the the setup. Most issues can usually be resolved in just a few minutes and if you have issues, we can securely log into your computer using LogMeIn123 and do the connections for you, stress-free! You are our #1 customer and we will make sure your computer connects to the printer and you can print a test print label, guaranteed!
Feel free to contact us Monday-Friday 10-6 (CST) at 312-416-1518 with any questions regarding compatibility or printer requirements.
After you receive your printer, if you have any issues, please click this link to download the Zebra ZP 450 driver and then go to Free Installation Support to schedule your FREE installation with an expert Zebra label printer support technician.
Free Label Making Software
The Zebra ZP 450 direct thermal shipping label printer comes with a free label making software that contains the most frequently used label-design print features, including: full design capabilities for text, graphics barcodes, and most serializing capabilities. Our Poshmark SuperSellers have told us the ability to use this free software makes this the best label printer for Poshmark.
Shipping Compatibility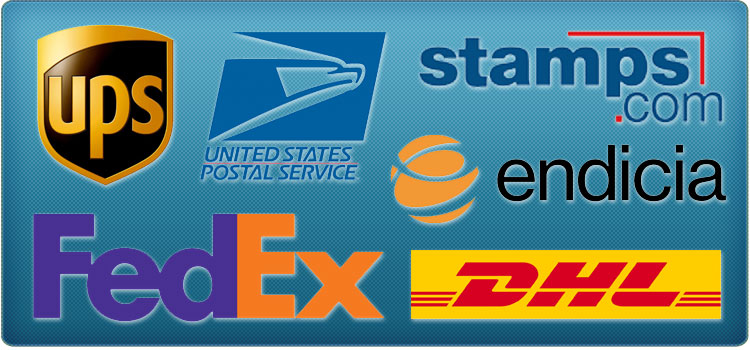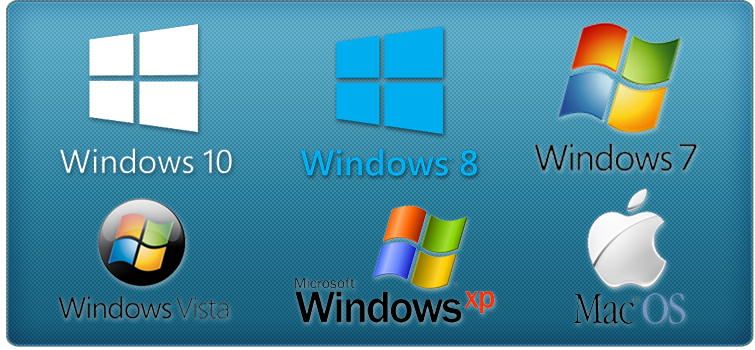 Zebra ZP450 Printer Specifications
Product Condition: Tested and Refurbished
Zebra ZP450 Thermal Label Printer Includes: Label Printer, AC Power Cord, USB Cord, and 1 Roll of Thermal Label Printer Paper
Windows Drivers: 95, 98, Me, NT4.0, NT2000, XP, Vista, Windows 7, 8, 10, MAC OS X.